…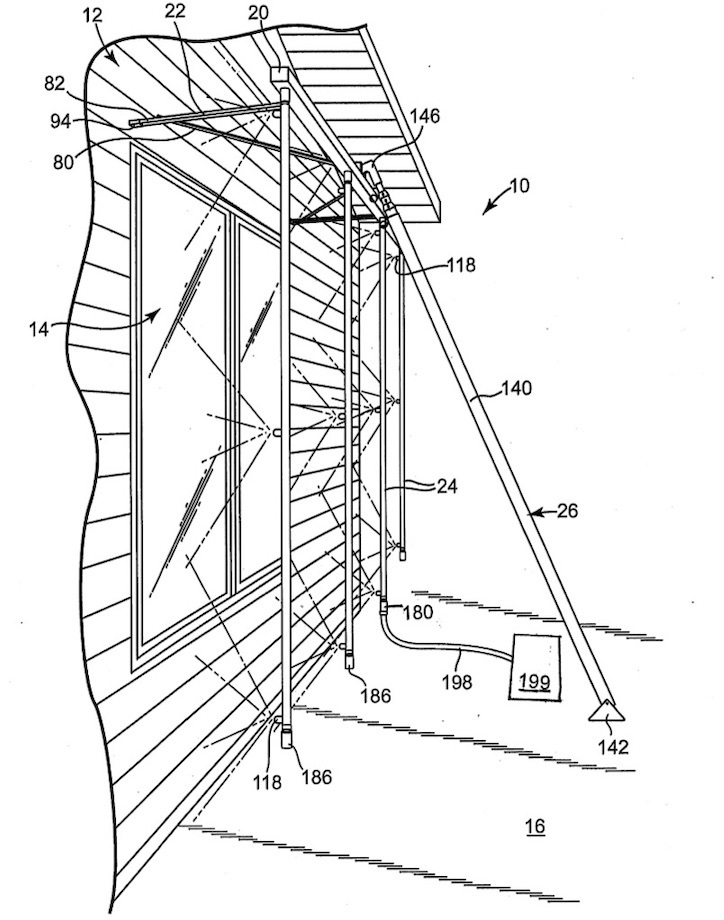 Our story begins in the summer of 2000 when Todd Mikkelson was part owner of a video company. Their first client was a large international window manufacturer for whom they made safety and promotional videos. One day the client asked them to videotape a water spray test being performed on some of their windows out in the field.

So Todd went out there with a video camera and witnessed test engineers screwing together spray racks made of PVC pipe and duct taping them to ladders. The process was messy and they took forever to get their gear set up.

Todd was there along with other well-paid witnesses, lawyers, and consultants to observe water spray tests ran in accordance with strict ASTM standards. But the cobbled-together equipment seemed a bit of a joke, and it took more than half the day just to get set up to begin.

Todd thought there had to be a better way to run these spray tests, and he imagined a way to design a spray rack that would revolutionize how these tests were done. He drew his idea on a napkin, gave it to a friend who was a welder, and got a prototype made. This new spray rack design solved all the problems Todd was seeing at field tests, plus it was durable, reliable, and could be set up in two minutes.

Todd was told by industry pros that he was on to something, so he had his spray rack patented. He then used his design and web site skills to market this new invention he called The Rain Maker Spray Rack, and established The RM Group, LLC along with his wife Heidi in 2004. The next few years included the introduction of two related products, the Rain Wand and the Wind Maker Test Kit, along with intense marketing efforts. Over time the RM Group has developed a solid, growing customer base of national and international companies, and The Rain Maker Spray Rack has become the standard of the industry in North America. The RM Group also exports their products to over thirty-five countries, as more and more countries are opting to adhere to the ASTM standards for water spray testing.