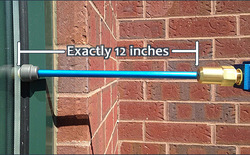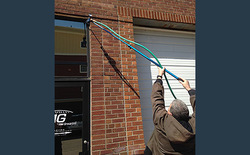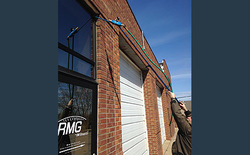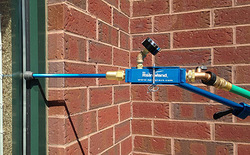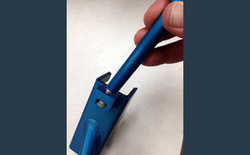 Rain Wand Boom extension arm

Price: $325
Telescoping extension boom to attach to the Rain Wand to reach higher and keep you out of the spray.
Price includes ground shipping within continental U.S.

See the video

This telescoping boom extension arm will stretch up to 6 feet.

It allows you to spray higher test surfaces (about 12 feet) when performing the AAMA 501.2 test with the Rain Wand 501.2 kit and helps keep you dryer, out of the spray.
Detatchable nylon roller ball & spacer stick maintains the 12 inch distance from the test surface that's called for in the AAMA 501.2.
Rain Wand NOT INCLUDED

PLEASE NOTE:
WE CONTINUE TO EXPERIENCE SUPPLY CHAIN PROBLEMS WITH ESSENTIAL PARTS. DELIVERY TIMES MAY BE LONGER THAN USUAL, AND NEXT DAY AIR OR 2ND DAY SHIPPING MAY NOT BE AVAILABLE.